Heres what our valued customers think.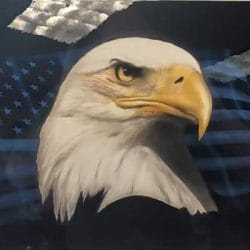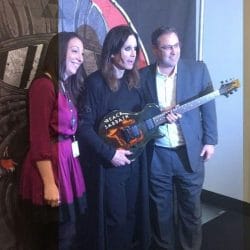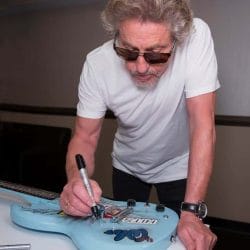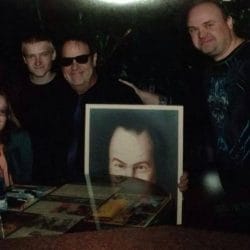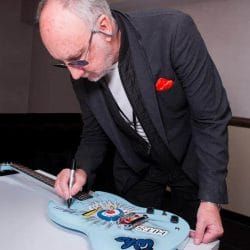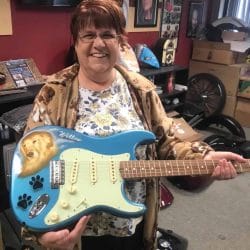 Psychotic Air does awesome work! They have painted two complete bikes for me as well as a fender on my third bike. One bike was even featured in a magazine! Great work guys! I'll be coming back for sure!
I could not be more pleased with the work that was done on my 80 Vette…exterior paint and under the hood artwork is flawless…it shows amazing! I have gotten so many inquiries as to who did the work! We will for sure bring our future projects to Psychotic Air without a doubt!
mark and andy did my 1974 pro-street cuda, panther pink with a mist of blue pearl,graphic's on the frontend with a mopar "m" that lights up with a flip of a switch, frickin love the new look, if i still had my 73 cuda, it would be in their shop now !! whatever toy i get next, and it needs paint work, i know where im goin ! thanks again psychotic air, i now have 8 more trophies to dust–
Psychotic Air just does SICK work. Dont Believe it? Check out the paint job they did on my custom chopper called "Rum Runner"(Which won 1st Place at Wicked Wheels weekend for Radical Class and "Outstanding in Class" at World of Wheels for 2010). It is a One of a Kind paint job. I get asked wherever I ride to about who did the paint. I would recommend Psychotic Air for any project you have.
:I am a horrible driver and used to always go to the same body shop to get my repairs done. So this time I thought I would try someone new. So I did some research and came across psychotic air. I went in and they took a look at my car (there was a lot of body work needed) and they quoted it out and the price was right in my budget and I met with someone named mark and felt he knew exactly what he was talking about and I felt extremely comfortable leaving my car with him. The work was done in a timely fashion and looked GREAT! I will never go back to my old body guy after seeing the job psychotic air did on my car. Thank you so much mark and the staff there for taking such good care of me and my car!!
Great work guys, Flawless custom paint on my 07 roadstar. Thanks for going above and beyond, fixing all the little things to give me a perfect product. I appreciate the extra attention to detail and the great price. You will get referrals.
I must say they do amazing work. He has done a hood for a car for me with memorial for my mom. Also did the cross for the crash site!! I'd definitely go back for more would definitely recommend him to anyone too!
Mark and Andy do excellent work. I have had several bikes painted by them. They do the work in a very timely manner and also have very fair prices. They have also fixed my Tahoe and did an entire paint job on our 52 Chevy. Mark does some awesome airbrush work to!
The guys here are the best that there is. The work that they do is excellent. I brought in my 2002 Dodge Dakota to them that was in a front end wreck and in under two weeks I picked up the truck done and when I mean done I mean Flames, smoked tail lights, every place I go people just stop me and "nice truck" & Nice Paint Job.There prices are worth every penny. If you need any work done you would be stupid not to go to these guys…
I had my bike painted and air brushed at Psychoticair, I put the bike in shows and have won many trophies. I put my heart in that bike and know Mark did too! He hit the nail right on with the job he did on my bike! Thanks again Mark!
I'm super fussy and know what I want. Mark was able to work with me till I was happy with the end result. I did my home work after years of going bike and car shows to find just the right person to help create my bike. Mark nailed it. The vicious lone wolf. I'm currently looking for another set of body parts to have Mark do for the same bike. Thats how happy I'm with his work!
Mark is a talented artist who is extremely conscientious about his work He is a constant professional and great to work with. Thanks for the award winning work!!
The work Mark and Andy does is the best you will find.. I had my Dakota flamed out and my tail gate handle put in the bed and had Mark air brush his heart out. Today I took my truck to have it apraised and they said they have seen a lot of custom paint jobs, but this was the best they have seen in a long time. They said they can tell in the work they do that they care about it. They only use the best paint around and there eye for detail is dead on. If you want the best you need to go to the best. This is the best there is.
Mark personalized my VTX1300 (aka The Blue Flame – see Gallery)…taking it from a gunmetal silver to a beautiful piece of art!! I LOVE making heads turn…lol! He also personalized my husband's Harley Front Fairing (aka American Eagle) as a surprise. Not only is his work SICK, but he takes GREAT PRIDE in his work and delivery time. Mark, thanks for bringing our visions alive…in more ways than one!!
The BEST money I ever spent on my Harley!!Mark went up and beyond my expectations.Its nice to see that not only is he one of the most talented painters but his customer service is what will bring me back and recommend his shop to any one Great Price Outstanding Job!! Thanks Mark
Mark went way above and beyond what I expected I would get for the money I paid the work was exceptional and the wait time was shorter than expected the best money I ever spent on my bike will definitely use these guys in the future.
Can't say enough good things about Psychotic Air. They have painted a number parts on my motorcycle and everytime the job was a perfect match. Recently they repaired a hard bag on my bike and I was amazed at the finished product. The work is always done in a timely manner and at a very fair price. The owner Mark is a good guy and easy to work with. I highly recommend Psychotic Air!
Sent my Ultra Limited to get a flat black finish with a little artwork. What I got back was a show stopper! The color perfectly matched Harley's Denim Black and the artwork is absolutely amazing. The work is top of the line, all work was completed faster than projected at a price I was not able to argue with  Mark and crew have some serious skill. (link goes to my FB gallery if you want to see it in person let me know)
Had my '02 Wide Glide painted gloss black with green artwork. Couldn't have imagined it would come out as good as it did. Can't beat the price especially with them taking all the tins off. Mark is very talented and I have gotten dozens of compliments in the first two days since having it back. Would recommend them to anyone needing paint. Thanks guys.
I was nervous to let anyone touch my bike but Mark did a great job. The artwork was phenomenal and he really made it come to life, capturing exactly what I was looking for. It looks fantastic, great price and done sooner than expected to ensure I didn't miss 1 more riding day than I had to. I definitely recommend Mark for any custom paint job.
I recently took my 64 Cobra Replica to Psychotic for some bodywork on the front end. The car was finished faster than Mark had promised.The bodywork and the paint turned out great. Fantastic work!
I wanted a pinstripe down the sides of my new truck. I wasn't exactly sure what to do. The guys at Psychotic Air worked with me to pick just the right width and color. My truck looks fabulous.
Mark hit it out of the ballpark with his artwork on my bike. I wasn't sure if what I had pictured in my mind would be transferred to the bike and Mark got it right. His creative skills kicked in and his suggestions make it even better than imagined. I'm already working with Mark on more to be added. A truly great person to deal and do business with. Many thanks on the fantastic job!
I reached out to Mark with a very special project which required some extensive paint matching to a damaged part. Mark did a FANTASTIC job not only matching the base color but the pinstripe as well. I was completely amazed, and to cap it off, it was finished much sooner than expected. I'll be back with more work for Mark to work his amazing skills on…..
Mark did a great job on the extended bags and fender for my Street Glide. Outstanding real fire on the bags gets comments everywhere I go. Thanks Mark!
Mark did an awesome job on my Firebird it was everything that i wanted! The phoenix looks like its flying off the hood at you. I took a picture of it w/just a flash in the dark and it looks like it is a real bird on fire glowing!!! Unbelievable!!!!!!!!!!!! Thanks again Mark!!! Can't wait to show it at the car shows this coming season!
I just had my mustang painted by Mark. I could not express how blown away I was by his work. His work is 100% show quality. I could not be happier with the paint job. It is flawless. And on top of his excellent work, Mark is such a nice guy who bends over backwards to make sure he does everything you want. I highly recommend anyone looking for a show quality paint job to go to psychotic air. Thanks Mark!
I brought my car into psychotic air about a month ago it was in an accident. They handled everything for me with the insurance company and were great to work with. I had my car back in about 3-4 days and it looked better than new! I am so grateful for the amazing work they did. I only refer people to psychotic sir from now on for Collison work or for anything that needs to he painted. While in the shop I was able to see his examples of airbrush designs and they were amazing!!!!!
I live in Batavia, and I work in the West Chicago, Geneva, St. Charles, North Aurora area, so I know a lot of auto body shop business owners. None are as friendly or as good as Mark over at Psychotic Air. Mark is by far the best, friendliest, and most professional auto body and reconstruction guy I've ever used. I seem to have bad luck as far as cars hitting me on the roadways, and Mark is always fair, honest, and does quality work when I bring my cars in to get paint, dent removal, part replacement, paint match, etc. I've also seen his custom work (he has examples of his work all around his shop. This guy is good, and I wouldn't go to anyone else!
I've had 3 experiences with Psychotic Air all within a short amount of time of each other. I refurbished an old 1988 4-horse trailer. The work they did was absolutely great. Not only did they paint the trailer and added pin striping to match my truck, but there is no rust and it's protected for future rust. I bought the trailer for cheap and it looks new. If I was planning on selling it, I could walk away with $3000 in my pocket after expenses. That's how good a job it was. Three months later I parked the horse trailer in a tight spot in a parking lot and had to repair both my truck and the trailer. haha. Again another great job in a verrry reasonable amount of time and the vehicles look like they did prior – paint is matched and it's a smooth transition (surface). You can't tell. Mark was very easy to work with. And I have to say, as a woman walking into an auto shop… I did NOT feel talked over to nor taken advantage of. I had done my homework and obtained a total of 5 quotes before the first job they did for me. Pyschotic Air was the lowest price. I was worried about the quality of work for the price, but it was all I could afford at the time. After the horse trailer was back in my hands I saw that I had nothing to worry about! Quality was exceptional. And my gear head guy friends agreed. Keep up the good work & affordable prices!
I had a custom paint job on my 2011 Street Glide and Mark worked with me every step of the way. I was able to check out each piece as it was painted so any changes could be made before it was cleared. The paint job was excellent and Mark was very easy to work with. Thanks.
Wow. I am admittedly one of the pickiest people, and I am completely blown away by the work done by Psychotic Air on my Mini Cooper. When I saw my finished car, it took my breath away. It was flawless. These guys are true artists who take pride in their work. It's rare to find people who care enough to treat your car as if it were their own. Mark even managed to get it done way ahead of time, which didn't even matter to me because I had gotten a peek at my car days before and it already looked so good that I didn't care how long it took! I can honestly say that I have zero hesitation recommending them because I know firsthand that they will do an exceptional job.
Mark did a fantastic job on my 2001 Corvette. I had a custom stripe on the hood that I wasn't happy with, had seen some of his work, so I took it to him. What he came up with was fantastic and has gotten me many compliments. When he was doing it, he showed me what he could do with the stock hood liner, and he did it very reasonably. It looks great too! So while I had him busy, I had him paint a sign for me that I could use at car shows. It matches the car and looks great.
brought my 1968 vista cruiser to psychoticair to have woodgrain air brushed on vehicle and believe me car came out excellent I would recommend all air brush work to psychoticair
Mark and Andy did a fantastic job on my car. There work is phenomenal. They don't let your car sit like other custom shops. I will be bringing all my other custom work back to them and highly recommend.them to all my friends to bring there cars or bike there.
Mark and Andy do fantastic work,and stand behind ALL of the work they do,very happy with the paint work,and the stereo system they installed on my Harley,thankyou.Mike.
I have a 2012 Harley Street Glide Big Blue Pearl. I had scratches on my bag lid so I brought them to him and they turned out better than rolling off the showroom floor. Very impressed and I will be coming back for other additions to the bike.
Psychotic Air did a complete paint job on my 2012 Victory. It looks awesome. I am very happy with the way the bike looks and I am getting alot of compliments on the way it looks. I highly recommend them for any paint work you need.
I own a residential cleaning company and one of my employees accidentally scratched a customer's stainless cooktop cover. Mark and his staff kindly polished the scratches out of the cover for me at NO CHARGE! Now I have a happy customer thanks to Psychotic Air. Thank you from the bottom of my heart!
Mark did one of the best jobs I've ever seen on our pulling tractor last week….we have 3 tractor that we sport around raising money for breast cancer and he did so fast……thank you soon much for what you have done for us!!!! Check out our Facebook page and see the amazing work……Pulling For The Cure
Went back to Mark to add on to existing paintwork that he had already done. We knew the concept but was struggling with one idea. He called and said he did something creative; he wasn't kidding. His imagination by doing this one idea tied the whole theme together perfectly! So glad I chose Mark for my paint job and recommend him to all that inquire. Great job Mark! You rock!
WOW!! I have always wanted a custom paint on my bike. Shopped around and happened to see Mark's work on display at Heritage HD in early June. I stopped by the shop and saw all the awards he has earned and began tossing ideas around. Mark took time to explain things from the artist's point of view, listened to my ideas and the theme that I wanted. Mark was willing to work with me and I probably caused some angst on his part. In the end, the finished product left me speechless when I first saw it. I did not envision in my wildest dreams how it turned out. I can not thank Mark enough for the tremendous job he has done.
I am so happy that I found Mark to paint my grandson's headboard to his favorite super hero characters of "Power Rangers". My grandson loves his headboard it matches with everything in his room and it looks amazing!!!!! If I ever need something painted or airbrushed ever again I will always go to Mark. Mark thanks again
I recently had my 1995 Mustang Gt painted and let me tell you the art work is in a class of its own. I get compliments everywhere I take my car, and even sitting in traffic. The customer service is above and beyond what it to be expected, they even sent me daily updated pictures of my vehicle through the process of body work, custom art work consisting of true fire with skulls hidden in the flames. I will continue to bring and future projects to Psychotic Air because of everything they have done for me through this process. I couldn't be happier with my paint job. Thanks again guys for the amazing craftsmanship, time, and effort you put into my vehicle and treating it as one of your own. I recommend you to everyone I see.
Took my total mess of a bike (2005 V-star) which had looked like a mess and had paint on the chrome and other pieces. Not only did the new paintjob turn out fantastic, they also took the time to fix all the previous blemishes as well. Couldn't be happier with the results, it looks like a brand new bike and was thrilled with how quickly they got it done.
I've been here twice and both times Mark has gone beyond my expectations with the quality work he does. He goes over everything before he does the job, and gets your feedback on what you are looking for, and Mark has done a remarkable job. He is a craftsman in what he does. Well worth the a visit no matter how far you live!!!