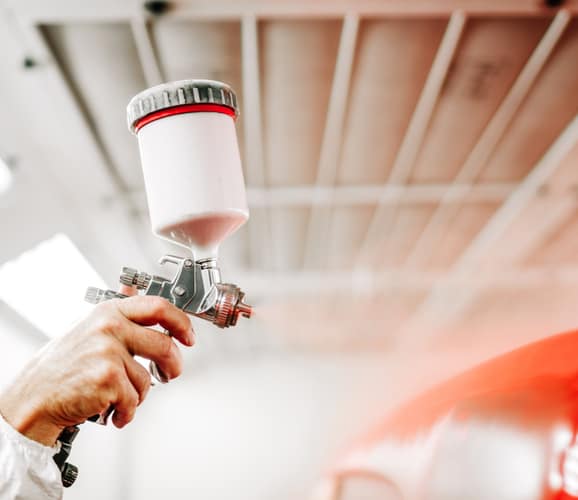 If you're a vehicle owner who takes a lot of pride and enjoyment in how your car, truck, SUV or commercial truck looks, why want to consider a custom paint job by Psychotic Air? A custom auto paint job presents many benefits. For starters, it can transform your vehicle with a totally unique look that sets it apart immediately from other models on the road with factory-issued paint. After all, it's a lot more fun to drive a car that stands out in a crowd instead of one that blends in. A custom paint job by an experienced artist enables you to display your individuality with anything from compelling designs to appealing metallic paints that look great at night.
Book Your Appointment Online with Psychotic Air
Increases your vehicle's resale value.
When you invest in a custom paint job for your car, it tends to help increase its resale value. While you'll definitely want to select colors and designs that express your own style, it can also help make it a little easier to your sell your vehicle when the time comes.
Feels like a whole new ride. A customized paint creation is a great way to breathe new life into your car. If your paint is fading, a new application at Psychotic Air will instantly revitalize it.
Reverses the effects of time and the elements. Each day you drive on Illinois roads, your vehicle is subject to elements that steadily wear away at its exterior paint. Exposure to sun, salt, ice, snow and rain can cause the color to fade and become dull. Plus, gravel and road debris chips away the integrity of the paint. Over time this diminishes your vehicle's appearance and value. A custom paint job can help to restore your vehicle's outer appeal and its value.
Common signs that your vehicle is due for a new, customized paint job:
Psychotic Air is a leading provider of custom paint jobs with excellent service and top-notch workmanship. If you're considering new paint for your ride, come see us for an informative consultation and accurate estimate.